Summary
Navtech is a naval architecture, marine engineering, systems engineering and management organisation providing project services to the marine, offshore, defence and heavy engineering sectors.
Experience
Navtech personnel have experience in:
Design of submarines, ships, shipyards and pressure vessels
Construction of submarines, ships, pressure vessels, offshore oil and gas platforms, and sub-sea manifolds.
Operational experience of shipboard systems.
Marine surveying.
Classification Society requirements including Lloyd's, Det Norske Veritas and American Bureau of Shipping.
Submarine rescue systems.
Hyperbaric chamber design and construction.
Implementation of Quality Control and Quality Assurance systems.
Supervision of installation and commission of shipboard systems.
Liaison and coordination with regulatory authorities.
Design review and verification:

System capacity and redundancy.
Compliance to regulatory and statutory authorities.
Space envelopes for operations, maintenance and removal.

Sourcing key project personnel.
Capture and competition management.
Proposal and tender preparation.
Advanced project cost estimating and risk assessments.
Logo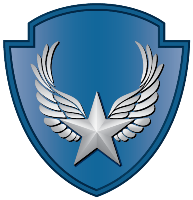 The five pointed Nautical Star is often associated with sailors and those who make their living on or by the sea. The Nautical Star recalls the sailor's reliance on celestial navigation.
More than a century ago, when sailors depended upon the heavens for navigation through rough seas, they adopted the Nautical Star as a sign of belief in the star's ability to lead them safely home.
Often the Nautical Star is used to convey an allegorical meaning:
Guidance – going hand-in-hand with it's origins as a variation on the compass rose as guidance, symbolically the Nautical Star is a positive guide for the future and can be used to guide you through life.
Safe Return – the Nautical Star is often applied to those at sea as a symbol that they will be returning home safe. Symbolises hope and strength.
Represents a life change.
In heraldry:
A star signify celestial goodness; leadership; excellence.
Wings signify swiftness and protection.
The Nautical Star with angel wings represents that someone is watching out for you.
These attributes signify what Navtech stands for.